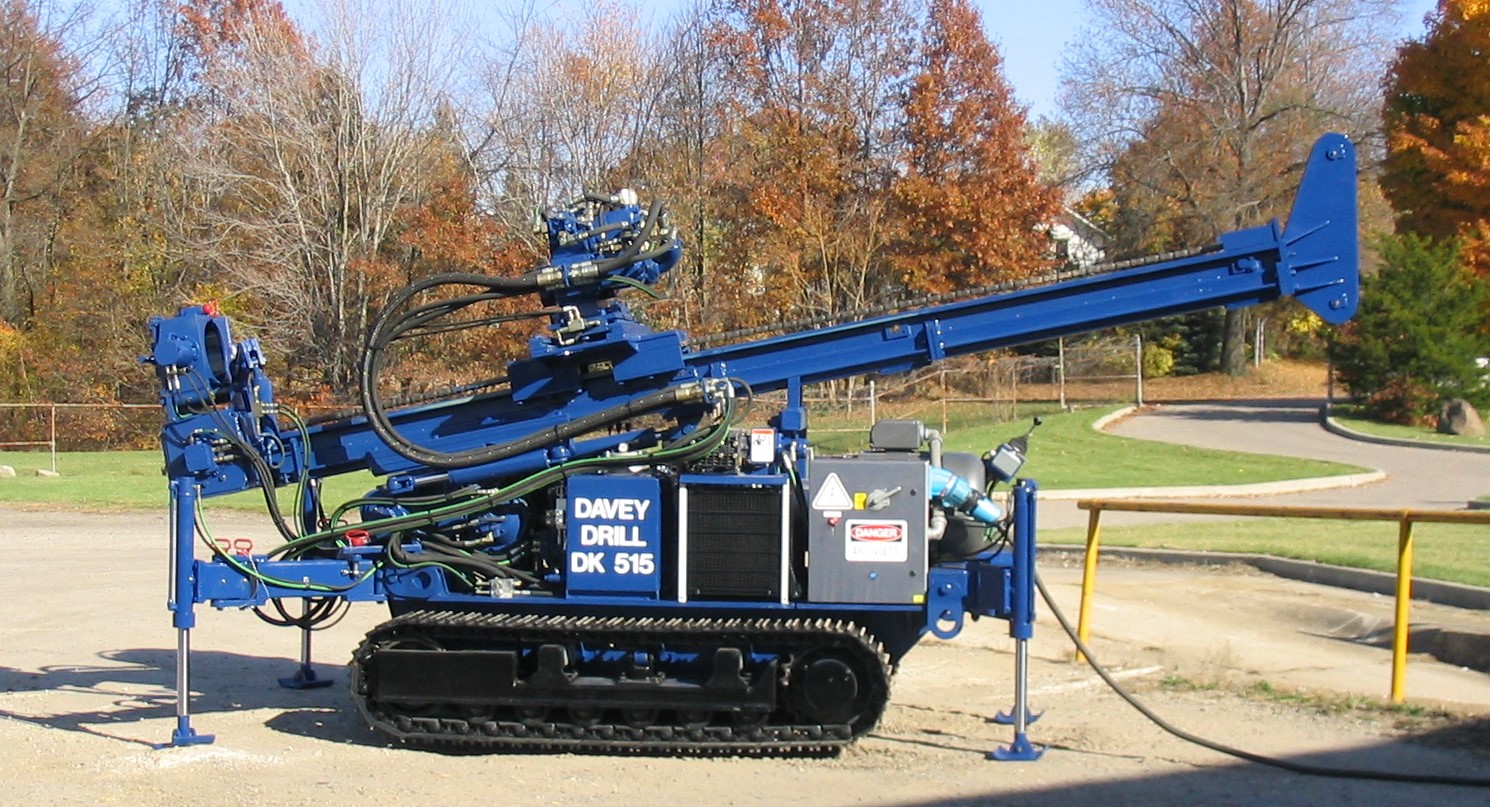 The DK 515 provides industry standard performance in an easy to use electric power set-up.
• Big pull capability for casing and rod extraction.
• Sectional mast design for shortening in limited overhead applications.
• Less than 36″ wide in its narrowest configuration.
• Simple control system for quick and easy set-up.
• Ideal for indoor job sites where diesel exhaust and engine noise would otherwise pose a difficult problem.
• Easy to use and move around a job site requires no hydraulic power pack eliminating the headache of moving hoses for power pack units.
• Built to serve and endure.