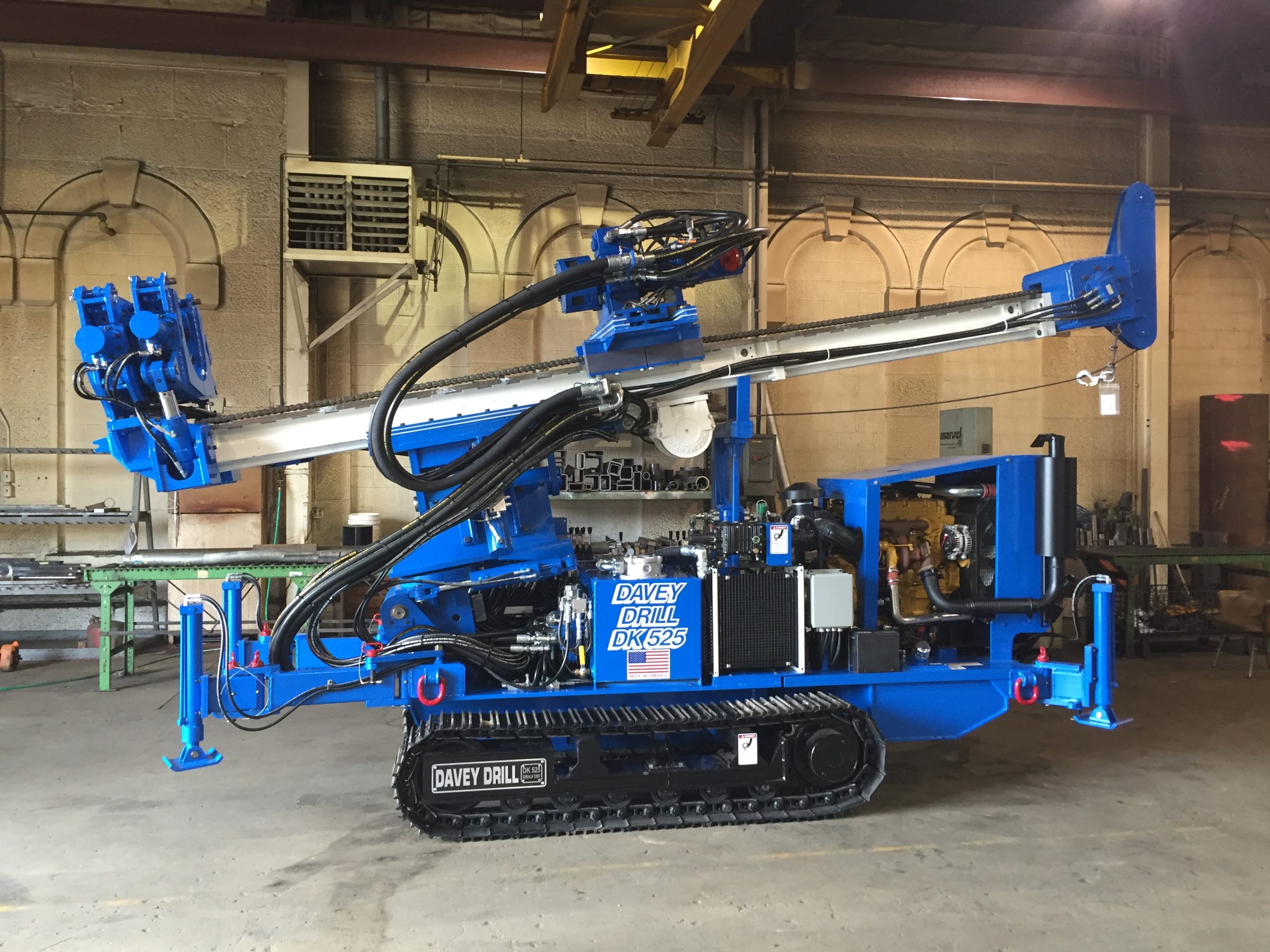 The DK 525 offers big machine capability in a small machine body for performance under any job site conditions.
• Big pull capability for casing and
rod extraction.
• Engine offerings of up to 115HP.
• Sectional mast design for shortening in limited overhead applications.
• Less than 36″ wide in its narrowest
configuration.
• Simple control system for quick and easy set-up.
• Built to serve and endure.
General Specifications
Engine Power
75-115HP (56-85kW)
All machines are EPA compliant.
Mast (Sectional Design)
Overall Length
8.14ft (2.48m); 11.27ft (3.44m); 16.22ft (4.94m)
Stroke, Standard (Single Head) 4.09ft (1.25m); 7.22ft (2.20m); 12.22ft (3.72m)
Feed/Extract Force
19,500 lbs (85kN)
Max Feed Rate
49ft/min (14.94m/min)
Rotary Heads and Drifters
Rotary Heads
DR10 and DR14; Others upon request.
Drifters
Krupp or Eurodrill
Clamps
Available Options
SC250, SC340, DC350SL
Options
Water Pumps, Winches, Mud Pumps, etc.
Please inquire for full range.
Physical Characteristics
Weight
13,000 lbs (5909kg)
Height (transport)
8.86ft (2.70m)
Length (transport)
17.42ft (5.31m)
Width
2.44ft – 5.08ft (0.74m-1.55mm)