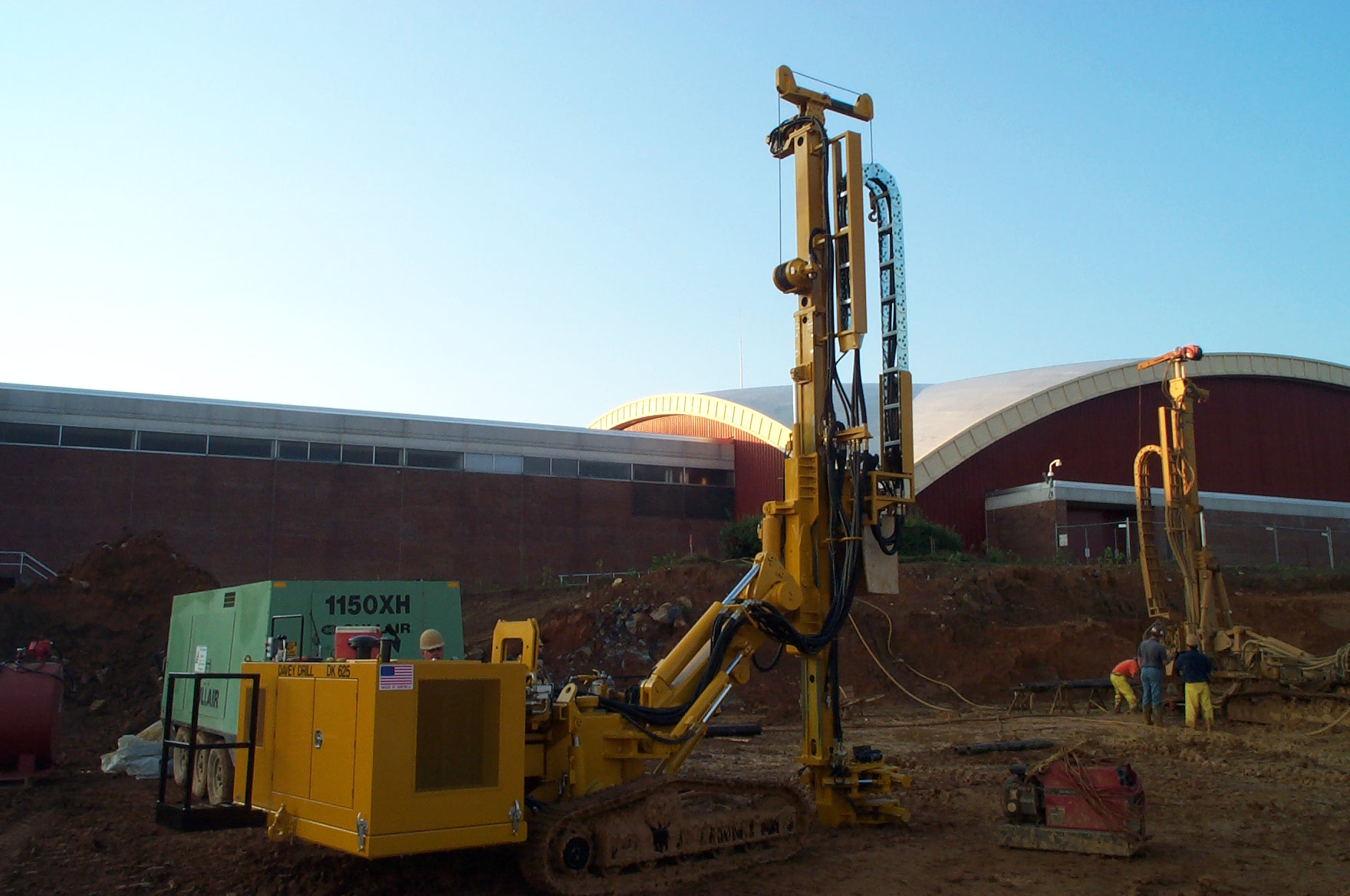 The DK 625 provides good machine ability in a lightweight design that allows for versatile job site access and one-load transportation.
• Maintains a light weight of only 24,000 lbs.
• Ideal for anchor and earth retention drilling up to 6 inches in diameter.
• Simple and proven articulation system.
• Hydraulic system and controls offer a high degree of customization.
• Built to serve and endure.
DK 625 General Specifications
Engine Power
170HP (127kW)
All machines are EPA compliant.
Mast (Sectional Design) Overall Length 21.67ft (6.61m)
Stroke, Standard (Single Head) 16.92ft (5.16m)
Stroke, Standard (Double Head) 14.50ft (4.42m)
Feed/extract force 12,500 lbs (195kN)
Max Feed Rate 64ft/min (19.51m/min)
Rotary Heads and Drifters
Single or Double Head Combinations
DR10, DR14
Drifters – Krupp or Eurodrill
Clamps
Available Options DC250, DC300, DC400
Auxilary Otions
Water Pumps, Winches, Cranes, etc.
Please inquire for full range.
Physical Characteristics
Weight 27,000 lbs (12,270kg)
Height (transport) 9.46ft (2.88m)
Length (transport) 21.67ft (6.61m)
Width 6.55ft (2.00m)