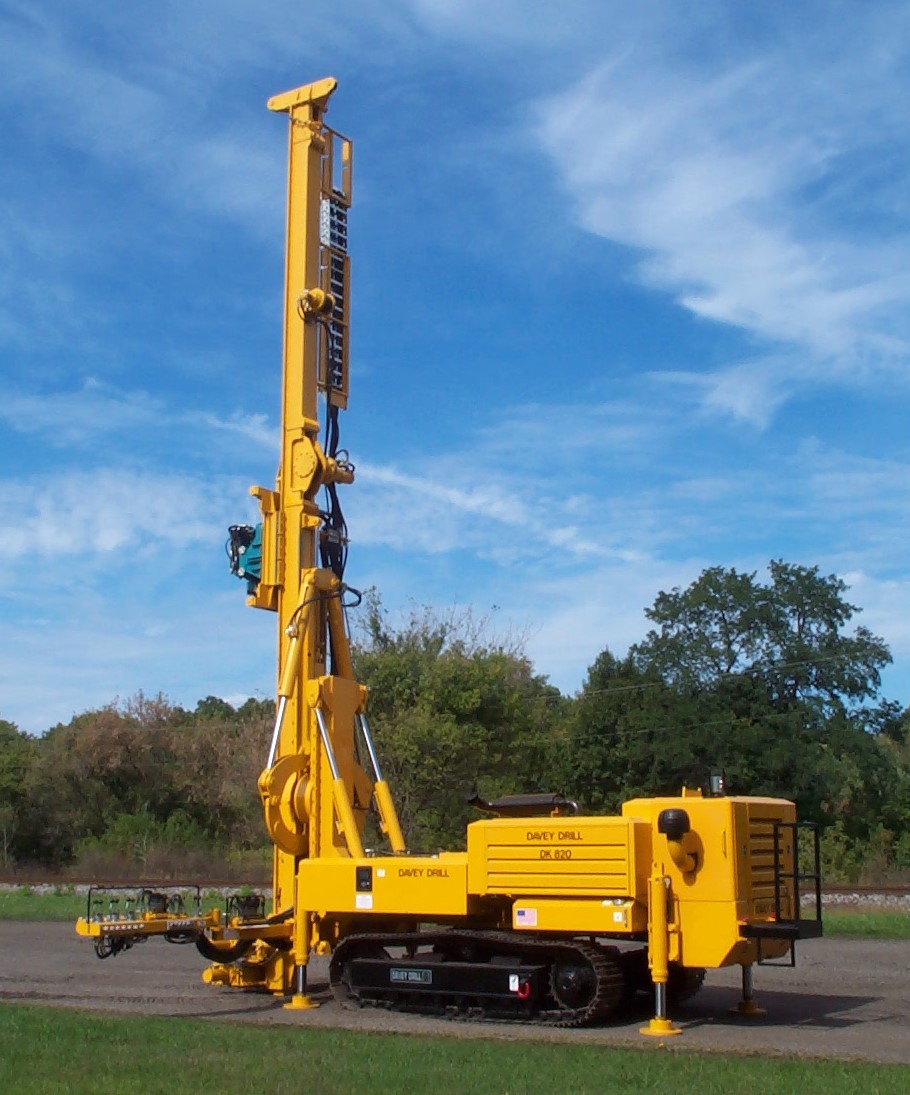 The DK 820 gives drilling contractors a big advantage with it's power and durability. Some work simply requires big machines. The DK 820 has the size and features needed to perform reliably on the most important jobs.
The DK 820 offers a unique combination of size and power with movement, versatility, and stability. Built to be big and powerful, the DK 820 has proven to be a difference-maker in a variety of drilling applications.
• Rotary bearing mount for 360° movement around tracks.
• Working stroke of up to 33ft (10m).
• Ideal for jet grouting and large micropiles.
• 250HP engine for power and reliability.
• Articulation and kinematic structure for extremely versatile drill use.
• Built to serve and endure.
DK 820 General Specifications
Engine Power
Up to 260HP (194kW)
All machines are EPA compliant.
Mast (Sectional Design)
Overall Length 38.71ft (11.80m)
Stroke, Standard (Single Head) 30.25ft (9.22m)
Stroke, Standard (Double Head) 26.75ft (8.15m)
Feed/extract Force 30,000 lbs (133kN)
Max Feed Rate 100ft/min (30.48m/min)
Rotary Heads and Drifters
Single or Double Head Combinations
DR10, DR14 
Drifters – Krupp or Eurodrill
Clamps DC250, DC300, DC400
Auxiliary Options: Water Pumps, Winches, Cranes, etc. Please inquire for full range.
Physical Characteristics
Weight 54,000 lbs (24,500kg)
Height (transport) 10ft (3.05m)
Length (transport) 38.71ft (11.80m)
Width 8ft (2.44m)